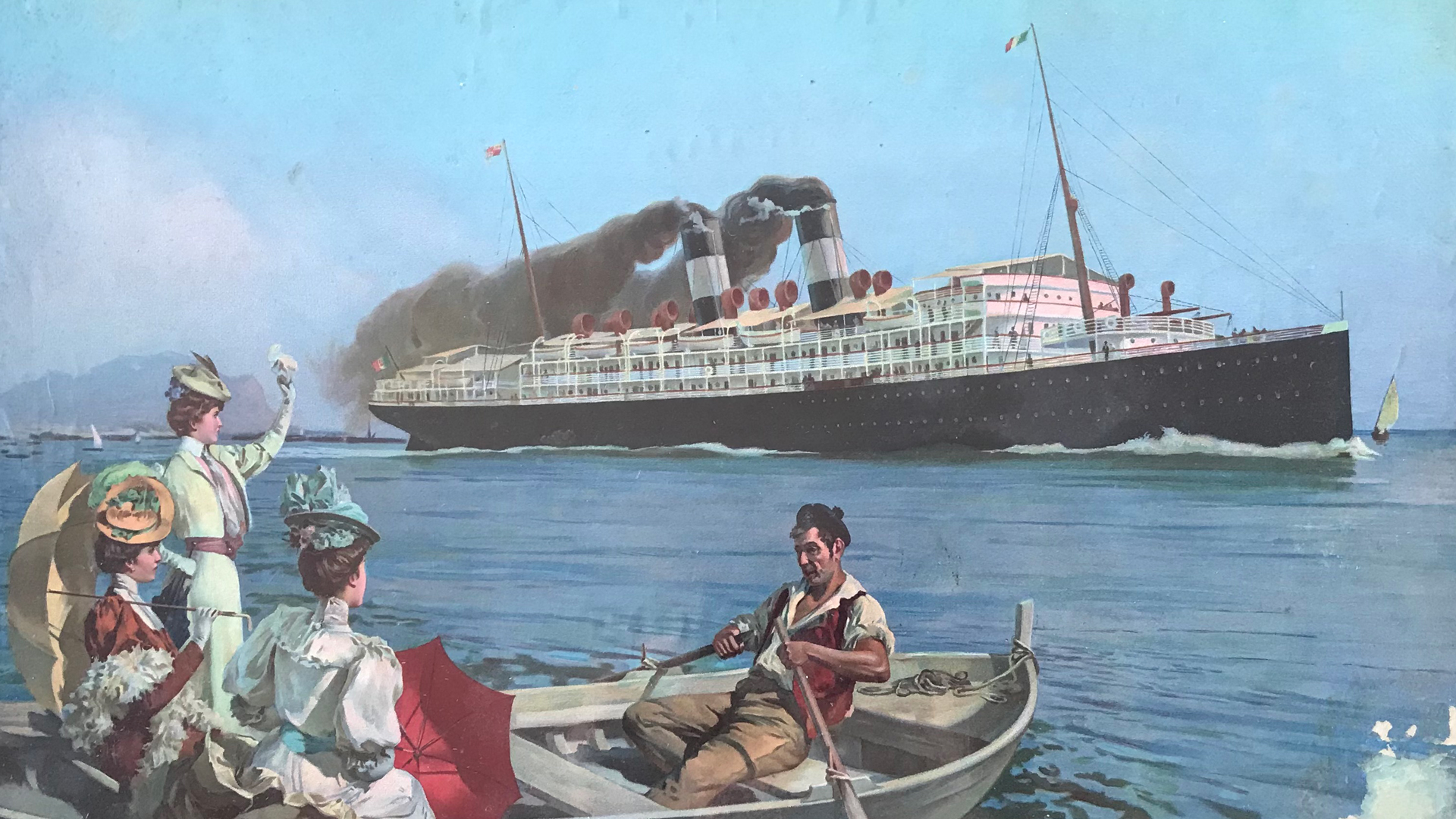 THE COLLATERAL SHOWS OF SPRING 2022: THE SHIPS WERE SETTING SAIL
"The ships were setting sail. Home sweet home America" is organized by Massimo Cutò, journalist
and collector, and tells the story of the journey of the Italian migrants who in the early 20th century
embarked for the United States with the great shipping companies – Navigazione Generale Italiana,
Lloyd Italiano, and Fabre Line, just to name a few.
The exhibition ranges from the posters of the elegant liners with their smoking chimneys that were
sent monthly to town hall offices advertising new routes, to the ads of Italian products that were
already the symbols of a pioneering "Made in Italy" sector; from the evocative family photos framed
by the two flags, sealing their integration into the New World, to the shoe shine stool, the humble
destiny of many wops (a derogatory term used for Italians, derived from "without papers"). There
are also cockades, the dreaded health cards issued in Ellis Island, which decreed the end or the
beginning of the migrants' dream, and melancholy music about the fatherland, now so distant.