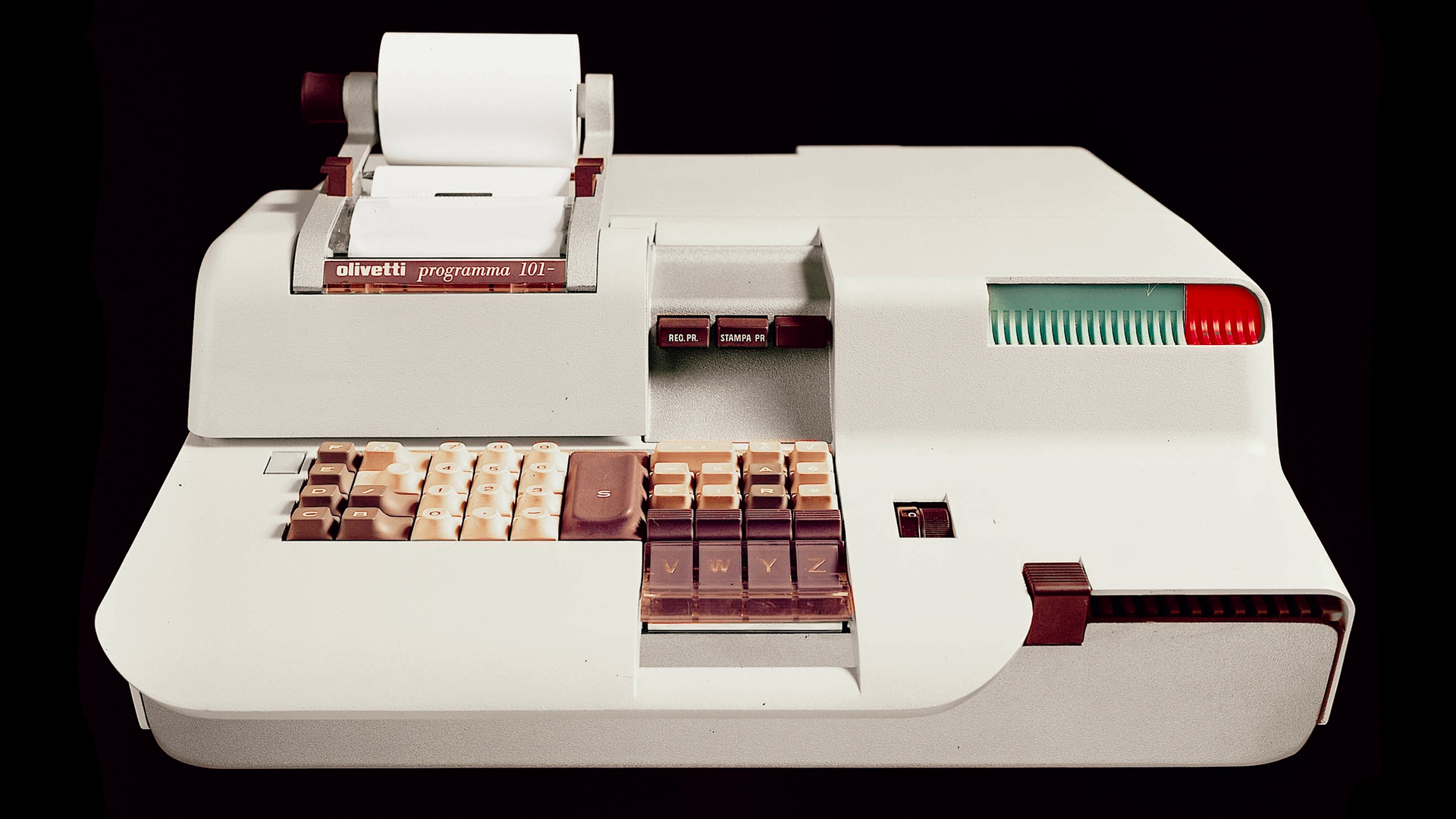 THE COLLATERAL SHOWS OF SPRING 2022: OLIVETTI #HISTORYOFINNOVATION
"Olivetti #HistoryofInnovation" is the title of the show organized in collaboration with the Olivetti
Historical Archive Association in Ivrea.
The itinerary consists of three stages – typing machines, calculators, laptops printers and cash
registers – that focus on Adriano Olivetti's concept of design: not just an external finishing touch to
apply to the product in order to sell more, but rather a metaphor for responsibility towards the
environment, people, the destiny of the product and of society.
Thus, on display there will be the M40 model and the Lettera 22, the portable typewriter that was
used by great journalists and writers from Indro Montanelli to Oriana Fallaci, from Enzo Biagi to
Ernest Hemingway.
Also the Olivetti Valentine, made in 1968 to a design by Ettore Sottsass and Perry A. King, the
calculators Divisumma 24 and 18, Summa 19 and Programma 101, the desktop programmable
calculator considered by some IT historians to be the very first true personal computer.
At Fiere di Parma from 12 to 20 March – Pavilion 4.
Olivetti Historical Archive Association
Via Miniere, 31 – 10015 Ivrea (Turin)
+39 0125 641238
www.archiviostoricolivetti.it – www.storiaolivetti.it